Here is a quilt project that I finished up last week.  I wanted to do a quilt for my in-laws for Christmas (they are so hard to buy for!).  I had participated in a string block swap on the Quilting message board on HGTV and receieved all these great 6″ blocks.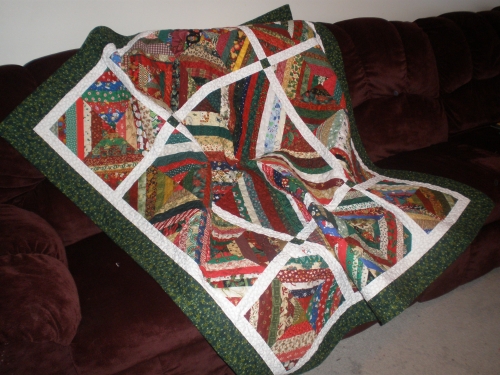 All I had to do was add four 12″ blocks for the center and the sashing and the boarder and I was done.  This is my second string block quilt I've done and I've liked how they both turned out.  If you are thinking of trying one – I strongly recommend you do!
This B&W one I did for a raffle at my children's  school.  It raised over $150 so that was good.  It was also a lap size but this time all the blocks were made by me.  It was the first B&W quilt I ever did and the first piano key border I've ever done.