Here are the guys from yesterday…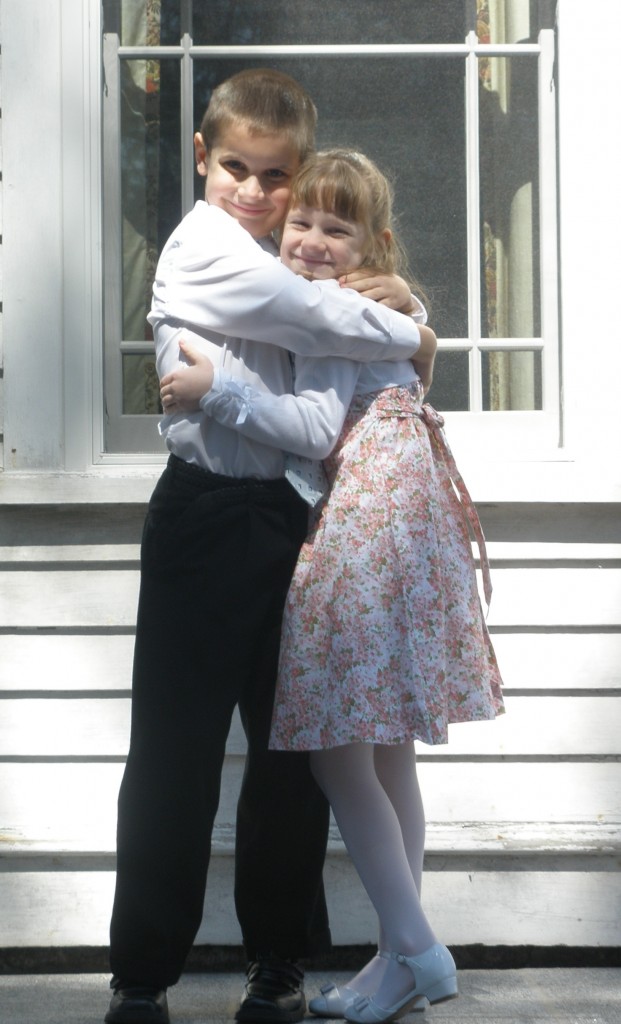 It's a real shame that they don't get along!!
It was so cold here yesterday – it didn't get above 40 degrees and it was very windy.  At least the sun was out and it looked nice.
And here is the gripping Easter Egg Hunt video!  Edge of your seat stuff!!
I hope that everybody had a nice Easter.  I've been working on my goodies for the upcoming quilt retreat – I'm up to 46 so I'm getting there!