Just something quick today.
I found this website online today and just had to give it a try…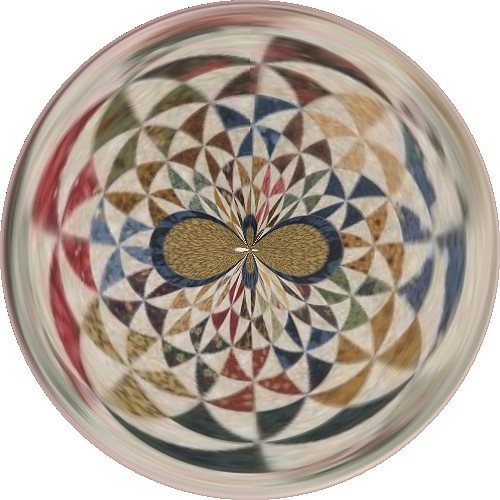 This is my Teeny Tiny quilt that I made.
What fun!
I just got home from my HGTV quilt retreat.  I was on the committee (with Nicki, Elaine, Carline, Ely & Cheryl) and the event was four days with 70 women from around the country, and one from Ireland – what fun!!  But I was very busy planning that and working on it so I haven't been doing much else.
Now I'm working on some crazy quilt gifts for a July swap I'm going.  Thanks to my new friend Carolyn (DecPainter) I have been able to improve my seam emboridery work – I'll post photos soon!
I have also finished my last colorful tatted snowflake which I have to press tonight and mail off so I'll post photos of that one tomorrow!