OK, maybe even pray for us!!
Peter and I built our house almost 9 years ago now – when I was pregnant with Owen.  At the time we knew I was not going to be going to back to work for awhile so we had a budget and we stuck to it (IMAGINE that!!!).  So we had to comprise on things like flooring.  We got relocation beige throughout and white (what the heck was I thinking) vinyl in the kitchen/eating area.
Well, a few weeks ago (after MUCH debate on the color) we purchased enough solid cherry hardwood to refloor the office, the hall and the living room.  So this weekend is the weekend we take the plung and start distroying our home – oh, I mean "improving" our home!!
Here are a few pictures as things look now…
Office from hall…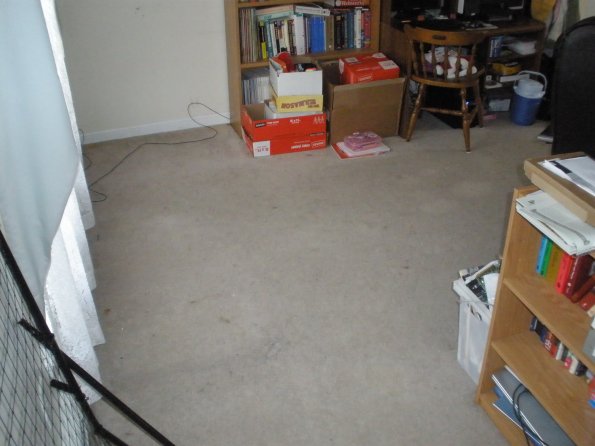 Office from window…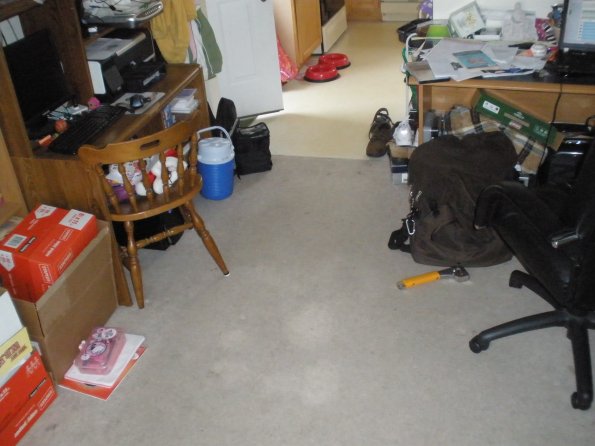 Hall from office (notice all the flooring boxes – boy are they heavy!!)…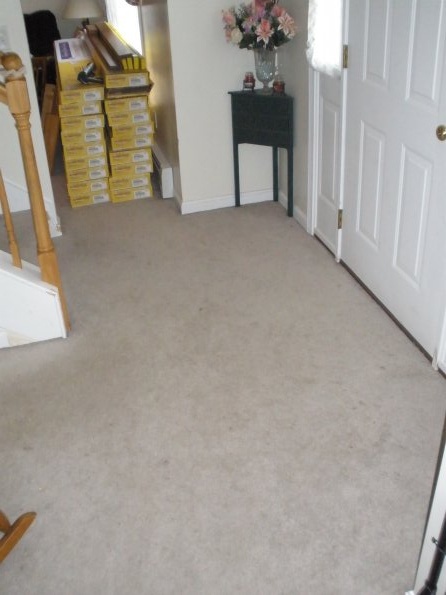 And finally the hall from the kitchen…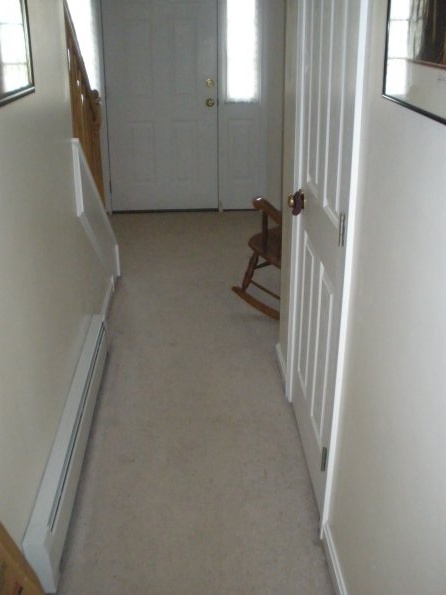 Tonight we have to purchase the rest of the supplies to install the subflooring and get the paint.  Notice the nice relocation beige walls too?  They are going too – especially while I don't care if I drip paint on the floor!
It's going to be a LONG weekend and I don't think I'll get much quilting/tatting done.  Actually I think Pete is paying me back by being at my quilt retreat last weekend.  Wife torture – what fun!!!  I'll try to keep you updated on the fun this weekend.
Pete also set up a new photo gallery so you can see all the photos there too!  I'll need to get the password from him so I can add kid photos and quilting/tatting photos too!!