I've been busy working on a quilt for my Mom.  She is going to be turning 60 on Sunday.  Last fall I made her a Bento Box quilt for when she was going into the hospital to have her knee replaced – I remembered how cold I was after surgery in the hospital and I wanted to give her something she could cuddle up with. (Sorry the picture is so small!)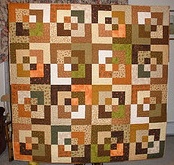 She requested a Christmas quilt just like it.  But my problem was I could not bring myself to do it.  Just like I can't read a book twice, I can't make the same quilt for the same person twice.  So I went through my pattern stash and came across this one: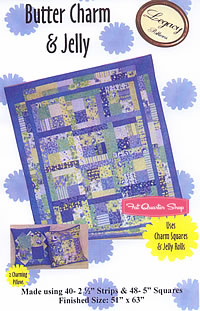 I used my Christmas "Gold" fabrics that I've been collecting and just cut the strips and charms myself.  The pattern went together very quickly – if you are looking for an easy lap quilt – try this one (it would be even easier if you had the jelly roll and the charms already pre-cut!). The only problem was the fabric I had extra of that was I going to use for the border was too busy so I had to find some different fabric – not easy to find Christmas fabric locally in May!  I did find a Moda oriental fabric that fit the bill.    Here is a sneak peak: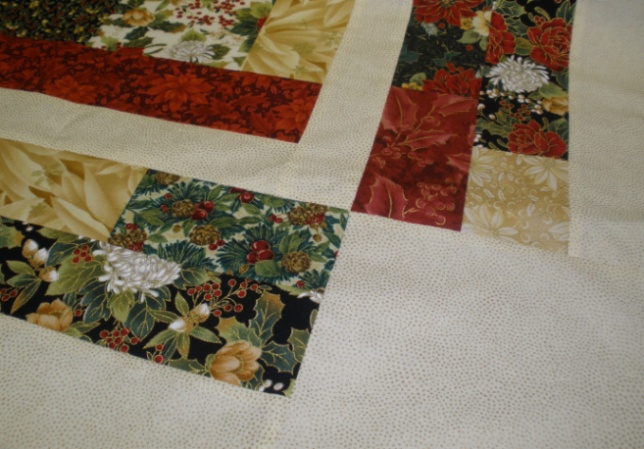 I'll be quilting and binding it tonight and tomorrow so that it will be all ready for Sunday.
I'm taking the day off of work Monday to send the day with Mom – it will be fun – I'm really looking forward to it!
I got a great surprise this morning!  I was browsing the blogs I follow on Reader and came across fabrics that looked very familiar to me!  I'm participating in a mini log cabin swap through a Flickr group.  We had to send center fabric to our partner and they are making a mini quilt for us.  Well my wonderful partner, Tina, posted these sneak peaks on her blog!!!
I am so very excited!  I can't wait to get it back from her.  I have been making progress on her hers but no sneak peaks yet.  I have to get it in the mail on 5/20 so that will be my next task.