I finished my Mom's birthday quilt on Saturday – it was so nice to have it done a day early.  From start to finish it took me 5 nights – it would have been faster if I didn't have to cut my own 2 1/2″ strips!
Here is the finished product: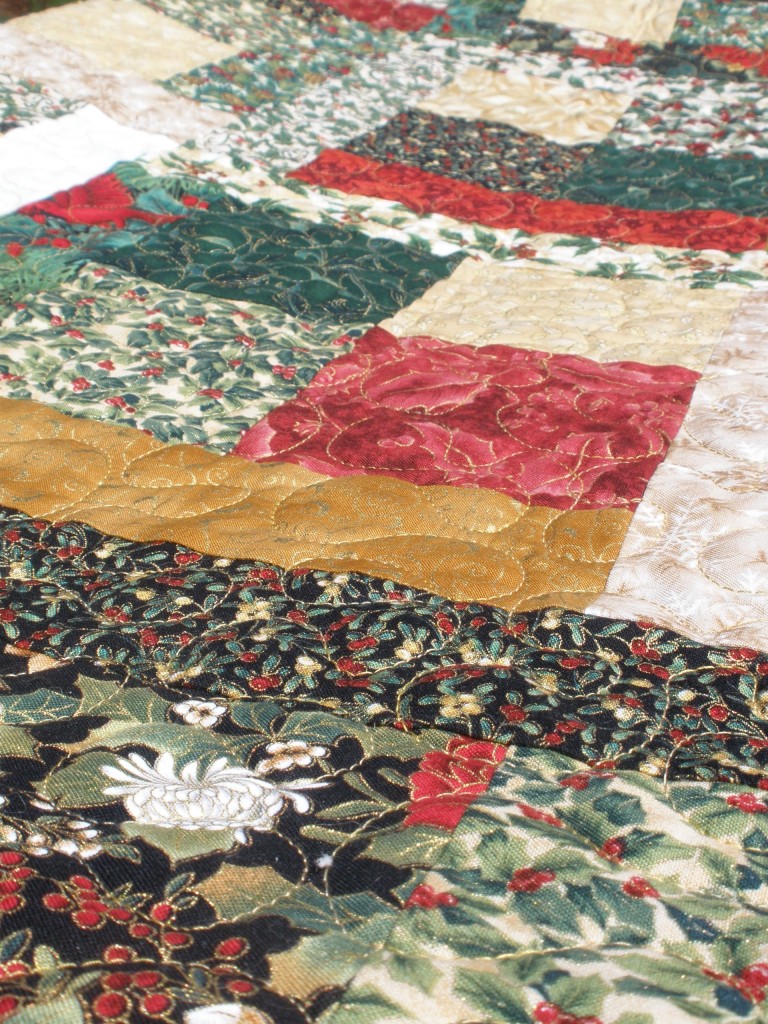 I've also made it my new header image.  This was a fun and easy quilt to make.  I think I'm going to have to make another one!