Have you heard?  Elizabeth over at Don't Call Me Betsy is doing a QAL (Quilt Along)!  A beautiful Kaleidoscope – I've always wanted to do one of these, they look so great. Click on the button on my sidebar for all the information.  And don't forget about the Flickr Group too!
This will be the first QAL that I've participated in, I've done some after the fact, but never worked along with one.  I'm very excited to begin!  You have until 6/23 to sign up on her blog for a great giveaway too!
Here is the fabric I'm going to be using.  It's Woodland Bloom from Moda.  I bought the whole FQ pack last year and have never used it – til now!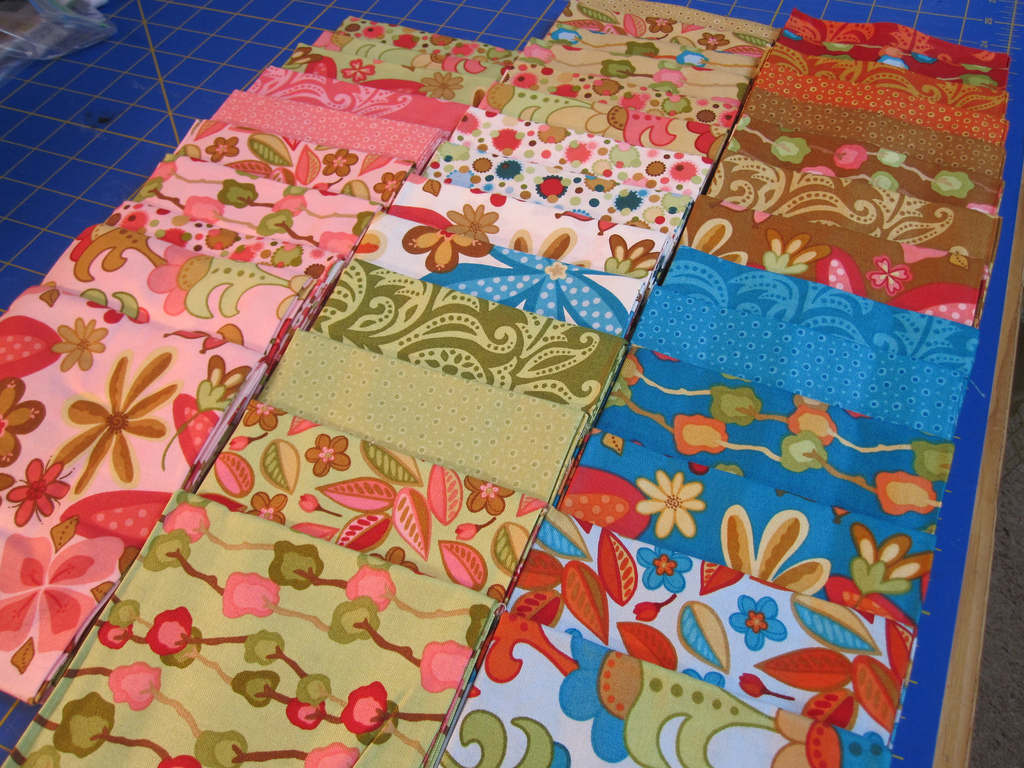 Now the only question is what color should I use for the background?  I'm thinking white (but that is BORING!) or maybe tan or light green – since all the fabrics have those colors in them.  I really want to do my favorite color now – gray, but I don't think it will work with these!  What do you suggest??