It's that time of the year again, when I rack my brain to come with something creative and appropriate for the kid's teachers.  This year was even harder given the fact that Owen has FOUR teachers!  They start changing classes in the 5th grade at our school so he has is Homeroom/Math teacher (Mrs. Brewitt who we love ~ I'll post about her gift tomorrow), Science, English and History.  I wanted to make them all a little something to thank them for their hard work this year.  So I went with these…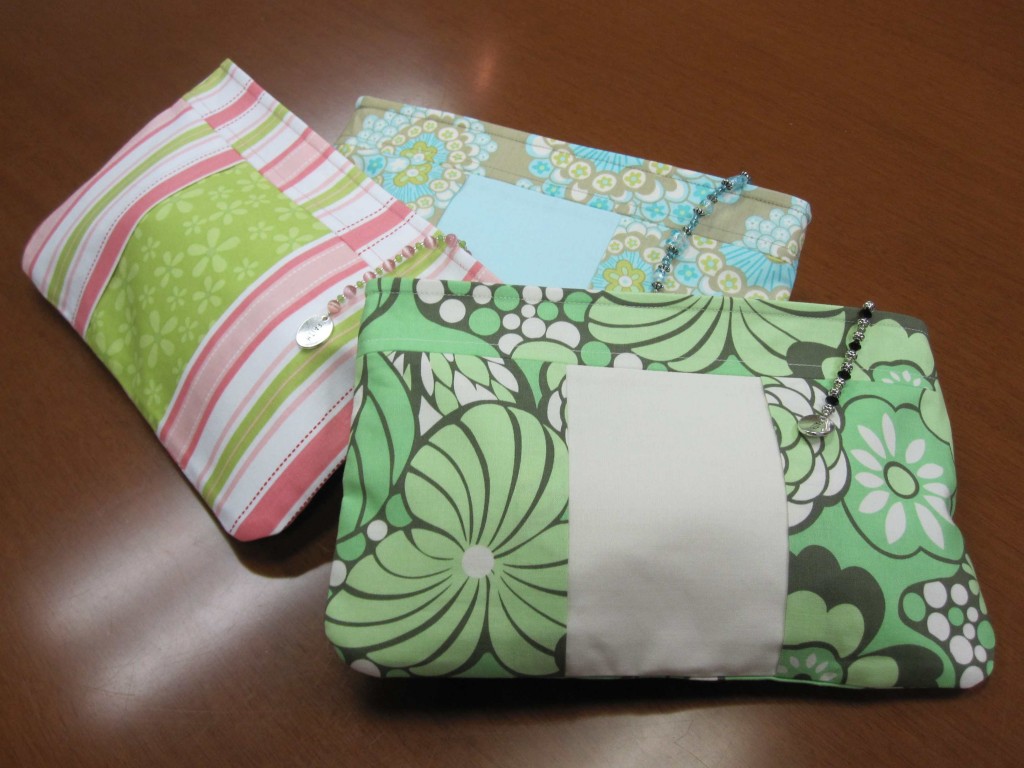 These are from Keyka Lou's Inset Zipper Clutch Pattern (which I love making – what a breeze!)  These are the full size clutch which was easier to make than my mini one I posted about last week.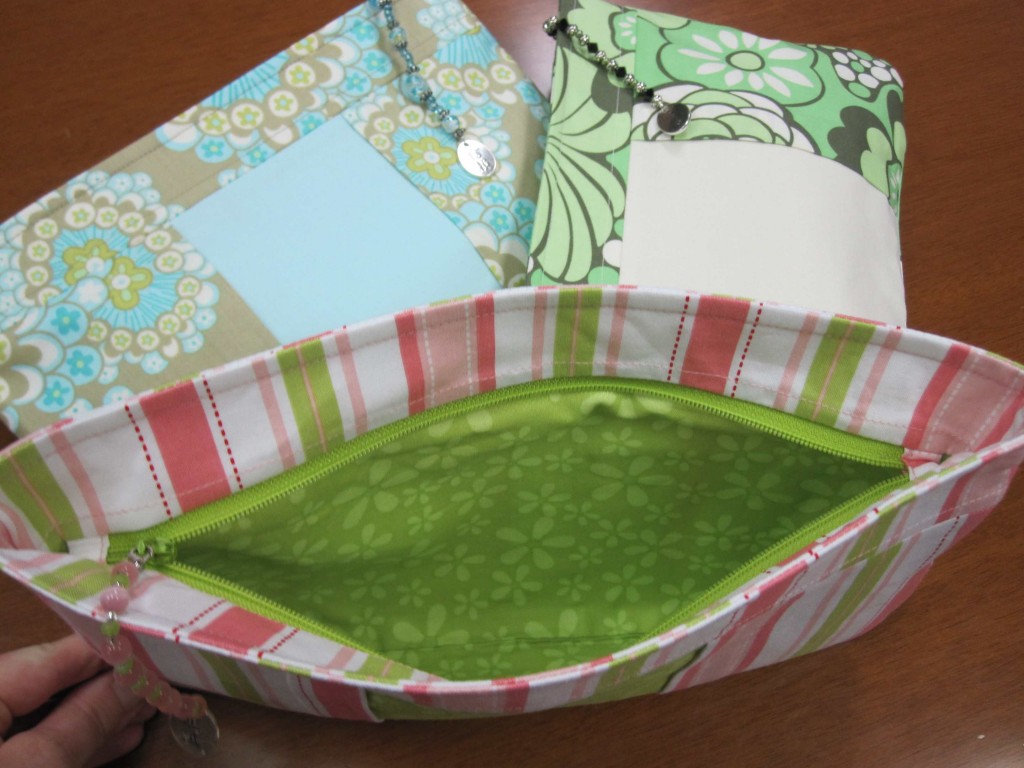 The fabric is some Amy Butler and Riley Blake.  I tried to make them to match the specific teacher's style – hope they like them!
I really felt with the inset zipper that these needed zipper pulls.  So I got tiny lobster clasps from Michaels and these "faith and trust" charms.  The rest of the beads and supplies I had in my stash so that was great!
I finished Julianna's teacher's gift too – but that will have to wait for another post!