To continue on my teacher gift theme, here is the quilt I made for Owen's teacher, Mrs. Brewitt.  First let me say that I typically don't make quilts for the kids teachers, but Mrs. Brewitt really went above and beyond the call of duty this year for Owen and we greatly appreciated it.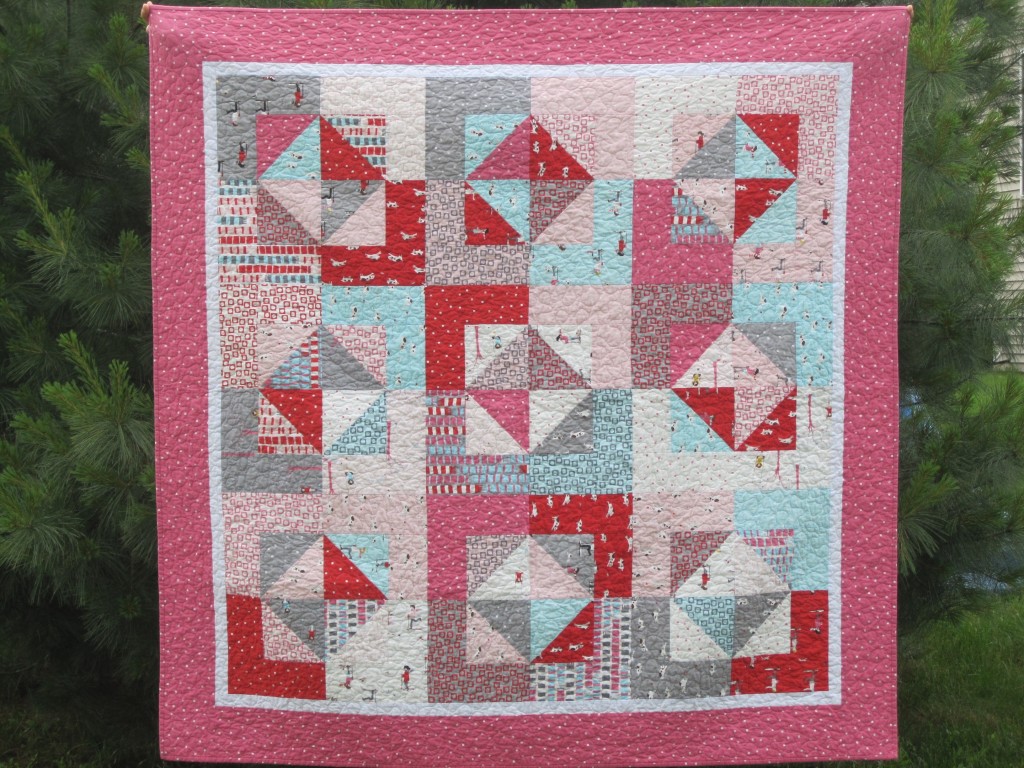 I call it "Pink Pips" and it's made with the Sherbet Pips Line from Aneela Hoey.  Honestly this really isn't my favorite line and I actually bought the layer cake by accident (long story!).  But after working with it, it's growing on me.
The pattern is from the Moda Bake Shop (which is a great resource if you have a pre-cut set and have no idea what to make with it!), Blueberry Chocolate Squares.  The pattern was very straight forward, but the seams didn't nestle together so the row piecing took some extra time, but well worth it.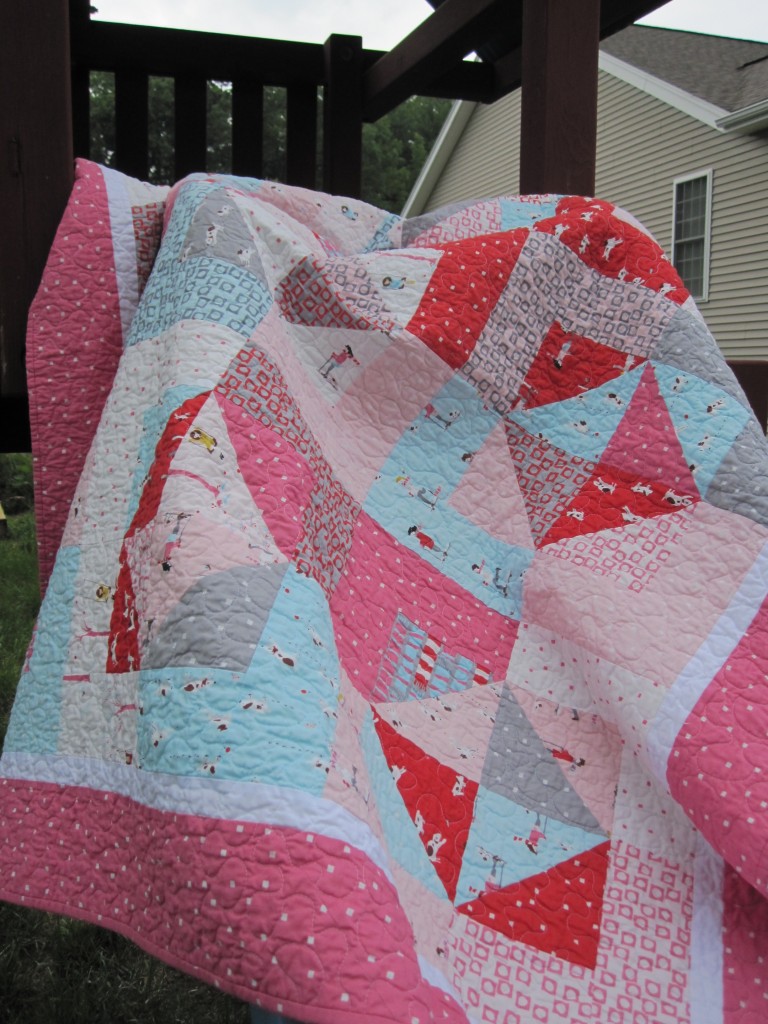 (sure would have been nice if we had any sun over the past three days so I could get some nice photos – oh well!)
I went with the dark pink dot for the outside border, I would have picked the gray dot (since that is my new favorite quilt color lately), but I wanted something I figured Mrs. Brewitt would like.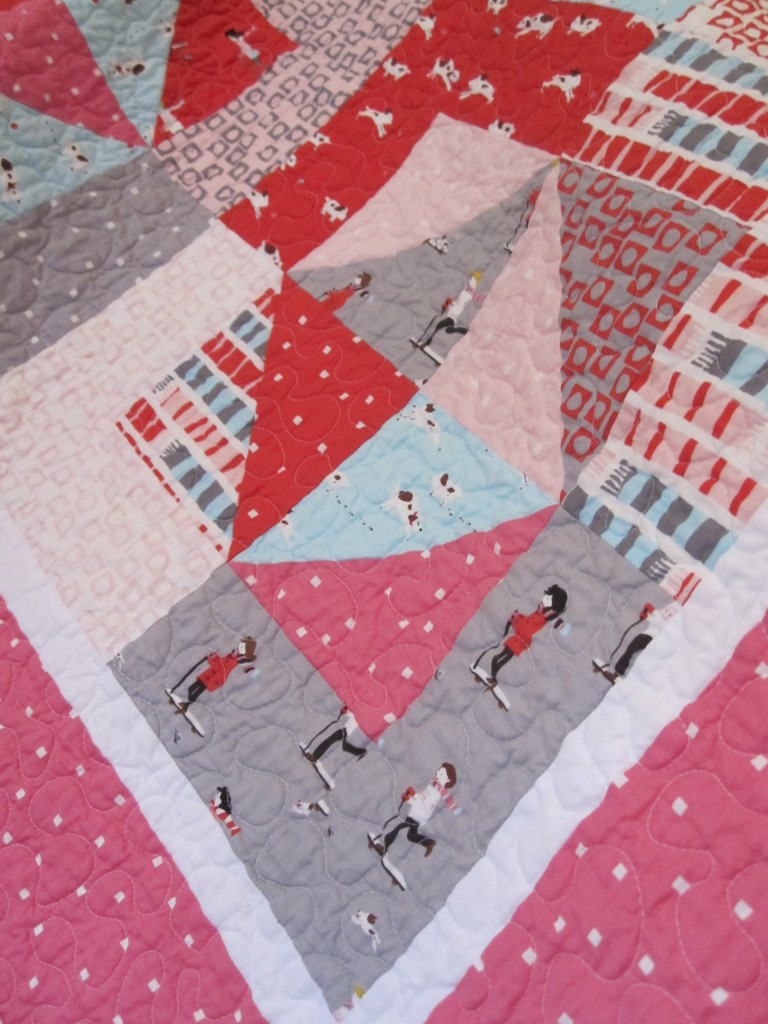 I did my standard label, prisma pen on white muslin.  I type out what I want to say in Word and then trace over it – my handwriting is NOT that nice!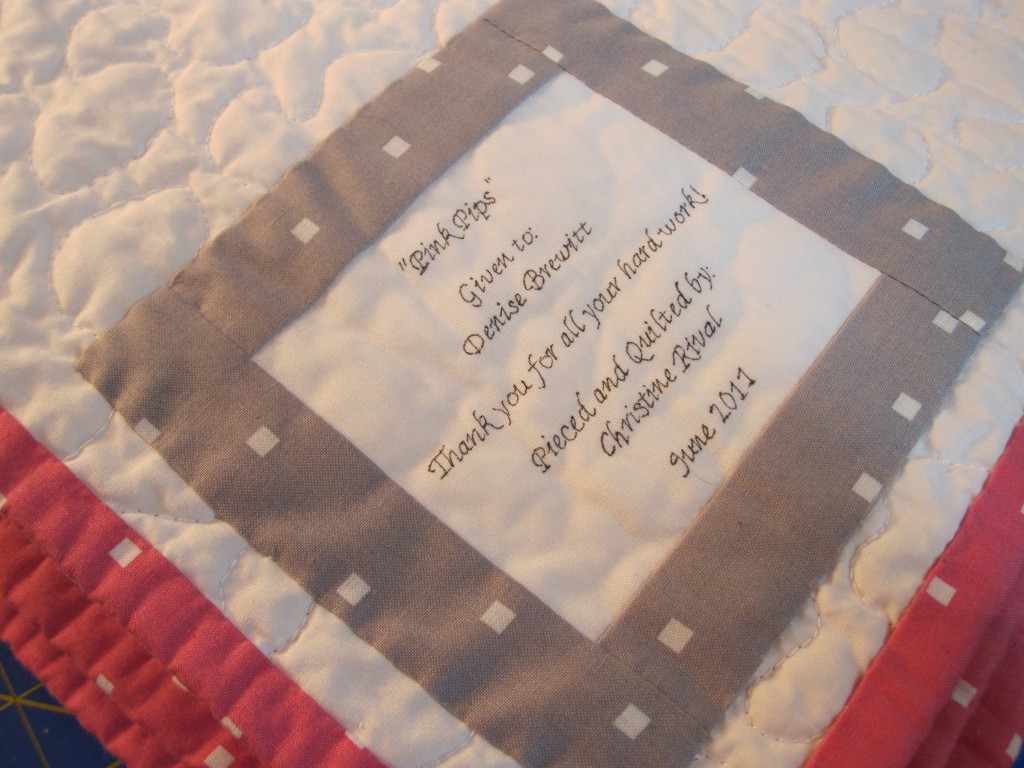 Owen will bring it in tomorrow, I'll be anxious to talk to Owen when he gets home!