Today was a great mail day as I received my Goodie Bag Swap from Karen (Feistyeily on Flickr).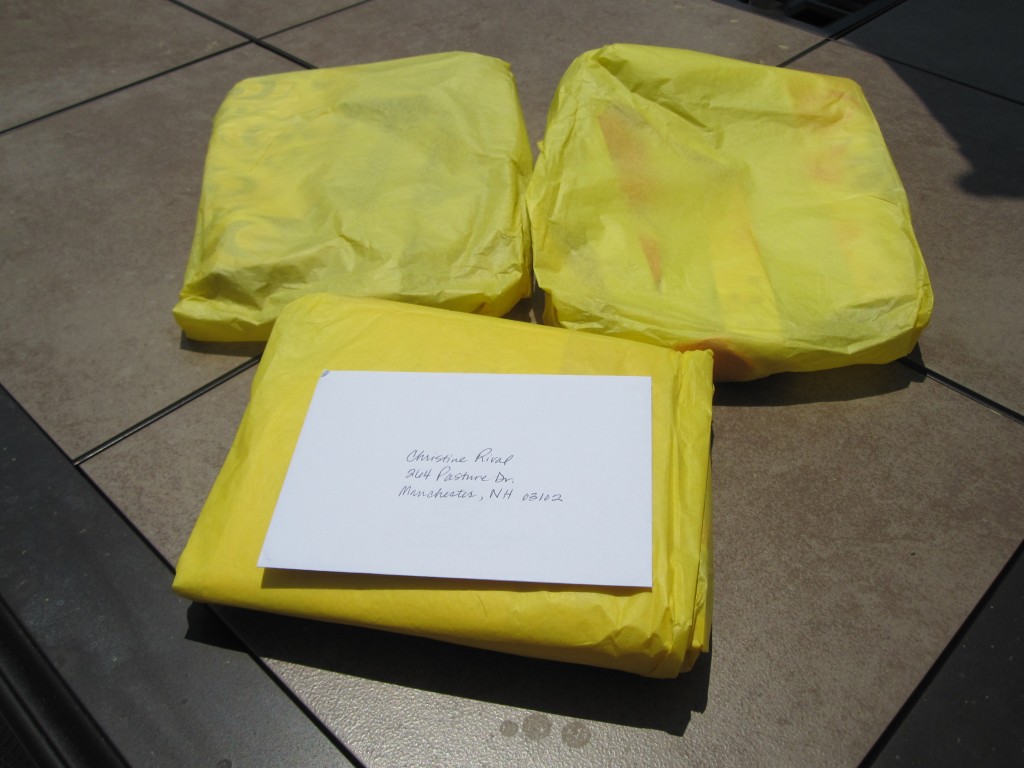 I received not one great bag, but two!  The first one was her "mock-up" bag made out of linen.  It is perfect for transporting of my KAL!!!  Just this morning, as I was putting my sock back into the ziploc bag I was using to tote it around, I thought that I really should make myself a pouch to carry it in (the whole cobbler and the shoe problem).  Now I don't need to!  The bag has a wonderful full size interior zipper pocket so I can put my extra DPN and small scissors in and not worry about loosing them!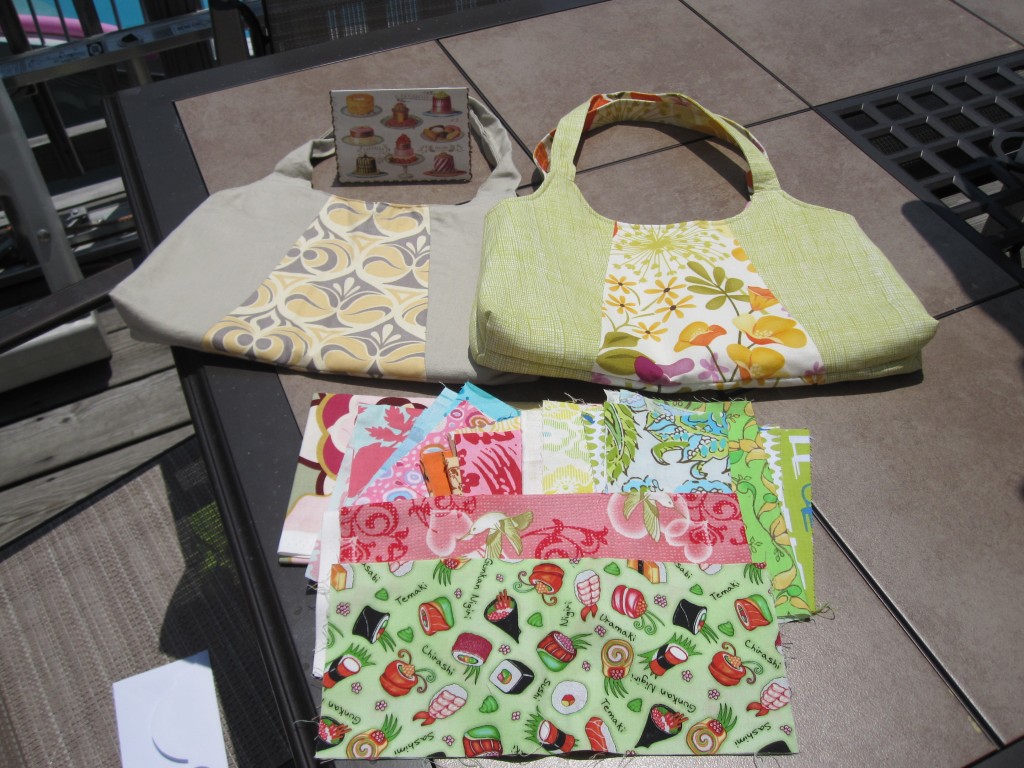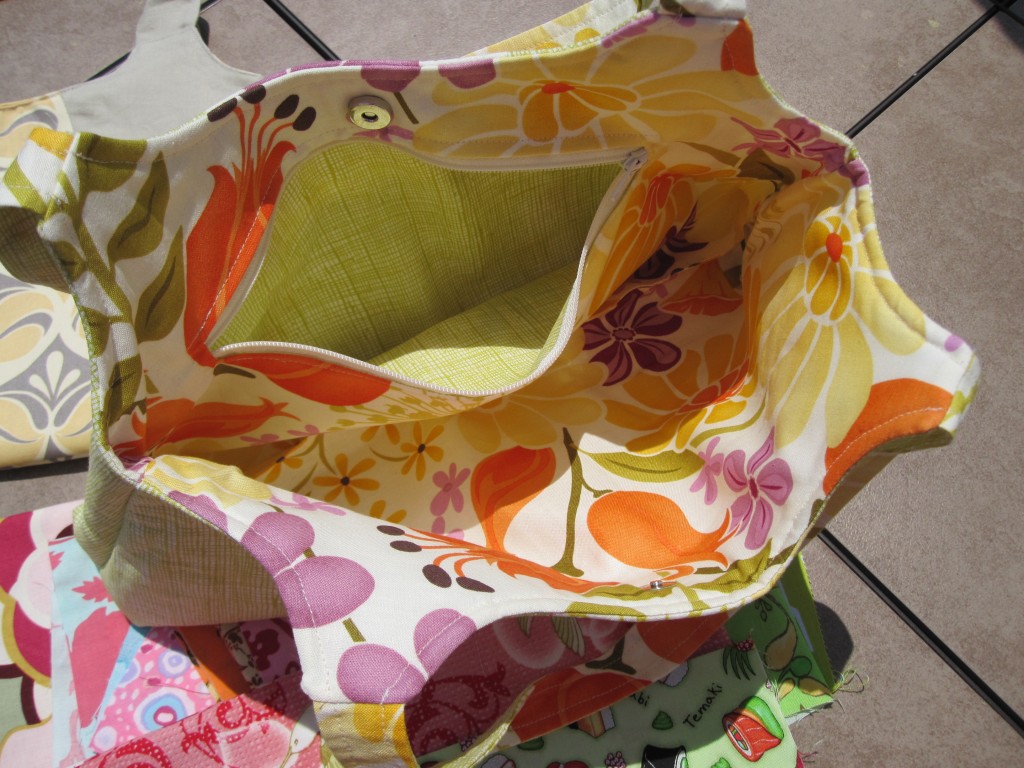 The second bag (on the right of the photo) is made with this wonderful large floral print that feels like yellow/orange (aka SUMMER!) and a small green cross weave pattern.  They are perfect together!  This bag too has a interior zipper pocket and a magnet closure.  And the strap length fits me perfectly!
And look at all the wonderful scrap goodies that she mailed to me!  I'm not really a fan of the novelty fabrics – but I adore this sushi fabric in front!  I'm making myself a coin purse out of that one tonight!!
I'm so delighted with my swap items – I big huge thank you to Karen for taking such good care of me.  Wonder when Round 2 is starting!!!