(Friday Night Sew In)
Sadly my lousy day started at 4am with the cat crying outside to come back in (mind you she's an indoor cat who should not be going outside!), continued at work (I won't even go into that) and further continued at home with my delightful daughter telling me that I loved her brother more than her (because we bought him a Nook for his birthday – which he's been begging for).  Yup might as well pile it all up on one day and get it over with!!
I've never participated in a FNSI (follow the link on my side bar) and it sounded like fun (many of the blogs I follow participate) so I signed up for tonight's sew in.  I needed to make a bag/pouch/clutch for Julianna's Jazz teacher (her year end performance is tomorrow – nothing like waiting until the last minute).  Here is the bag as it was this morning: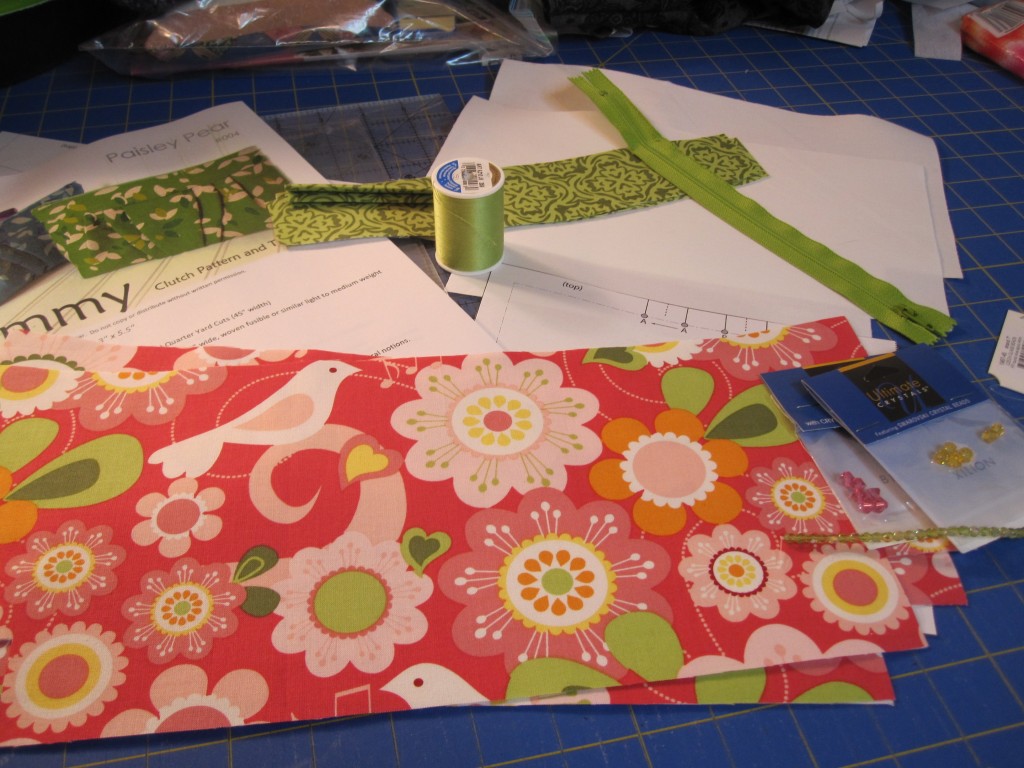 I love these Riley Blake fabrics – and I had everything in my stash expect for the zipper – not bad!
After dinner I headed down to my sewing room (which is in our finished basement) to hide out and get to work (the Vodka, Cherry Lime drink in hand!).
I used the Emmy Clutch pattern that I have seen so many people use on Flickr and I love the final look of it.  I've made pouches/clutches with covered zipper ends, but I've never installed a zipper as in this pattern – but it worked out beautifully.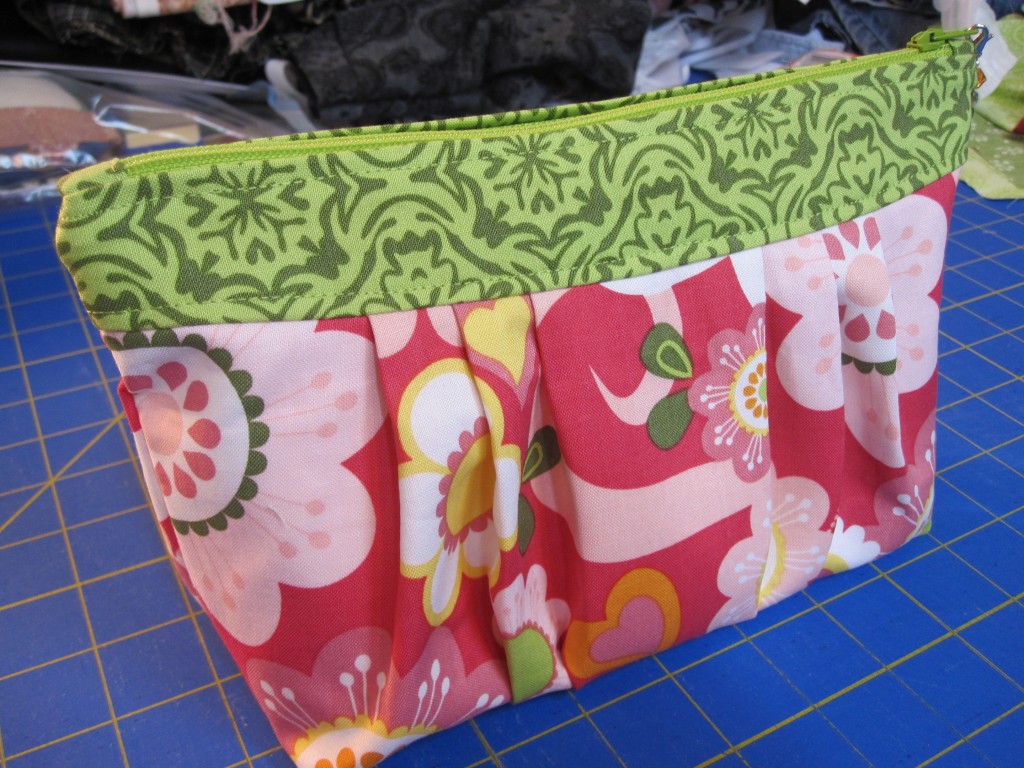 I don't think this clutch needed a zipper pull like the ones with the inset zippers, but I thought I would make one anyway.  I had three colors of Swarovski Crystals that matched nicely with the colors in the fabric.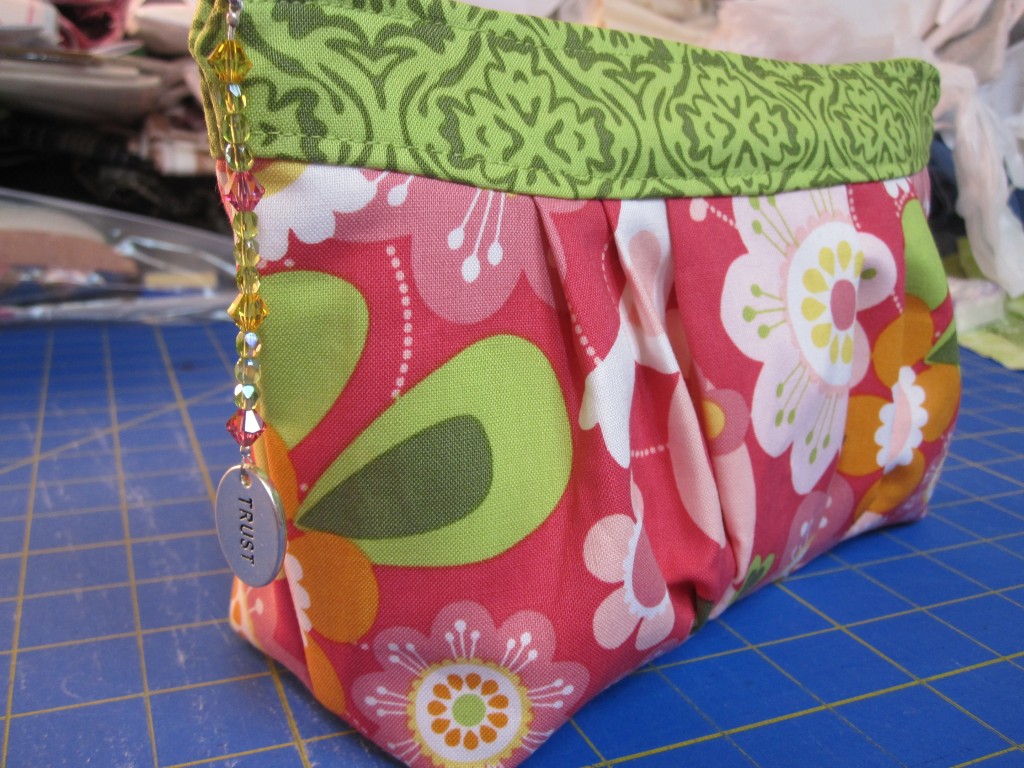 Another project off my to do list!  Now I'm ready for the QAL to start next week.  And I've finally decided on a project for my DS Collection fabric – maybe I'll get going on that too!
Just a quick update on my KAL.  I finished the first day of directions on BOTH socks (I am very proud of myself!). I'm hoping that if I work each day on both socks, I'll finish them quickly!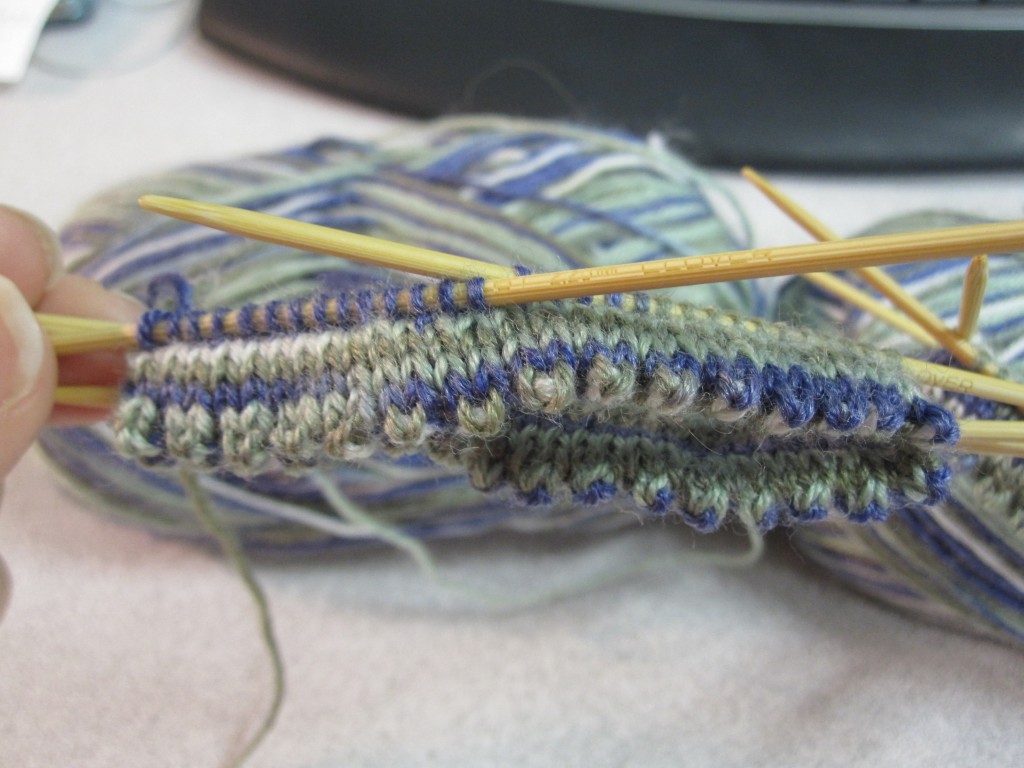 I love the detail of this finished picot edging!  I have finished day two on one sock.  Last night was I nearly finished the heel when I realized that I had somehow along the line dropped some stitches.  I also wasn't following the pattern correctly at the beginning so I pulled it all out and started again.  But now I've done the heel, turned the heel and picked up the gusset stitches, which was the end of day two.  Day three is up so hopefully I'll finish day two on the other sock over the weekend.