It's Monday and the sun is out so that is a good way to start the week!!
First off let me say that I'm overwhelmed by the response to my giveaway.  You're comments really touched my heart and it's nice to see that people appreciate my work!!  Thank you to all those of you who visited and commented – I wish I had a bag for each of you to win!
I did run the random number generator this morning and without further ado –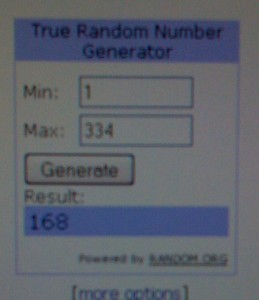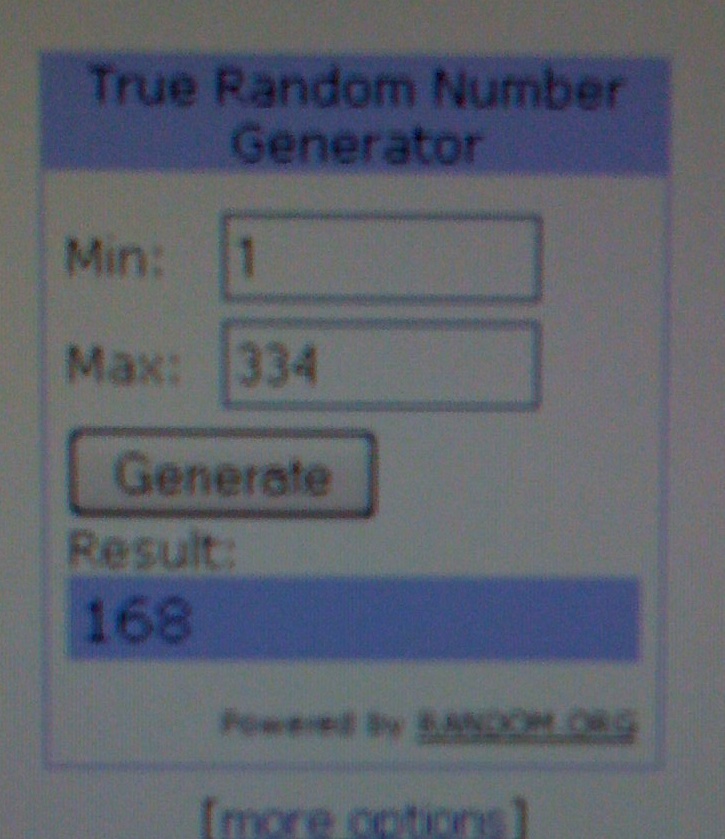 Sorry the picture is alittle bit blurry, my iPhone doesn't take great pictures of the computer screen!
Commenter #168 was Brooke – CONGRATULATIONS!!!!
This giveaway was so much fun!!  I haven't received any emails stating I've won anything, but it's still early right????