How is it exactly that now that the kids are out of school, I'm feeling busier??  First some family updates.
Julianna had her Jazz Performance on Father's Day weekend.  She did a great job – it was the most confident I've seen her on stage (and she's be doing this for six years now).  She is in all black with the blue tie, in the back row, second from the left – and the shortest one in her class!  They did a wonderful job.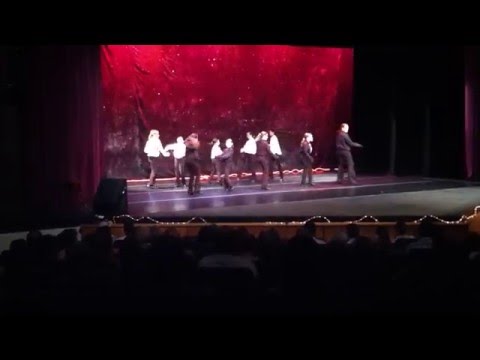 Last Sunday was Julianna's Gymnastics Expo.  She started taking classes in May (three of her friends go to the same gym) and she is totally hooked!  She's even taking summer classes and going to camp there too.  Thankfully she's built just like her Daddy – all leg!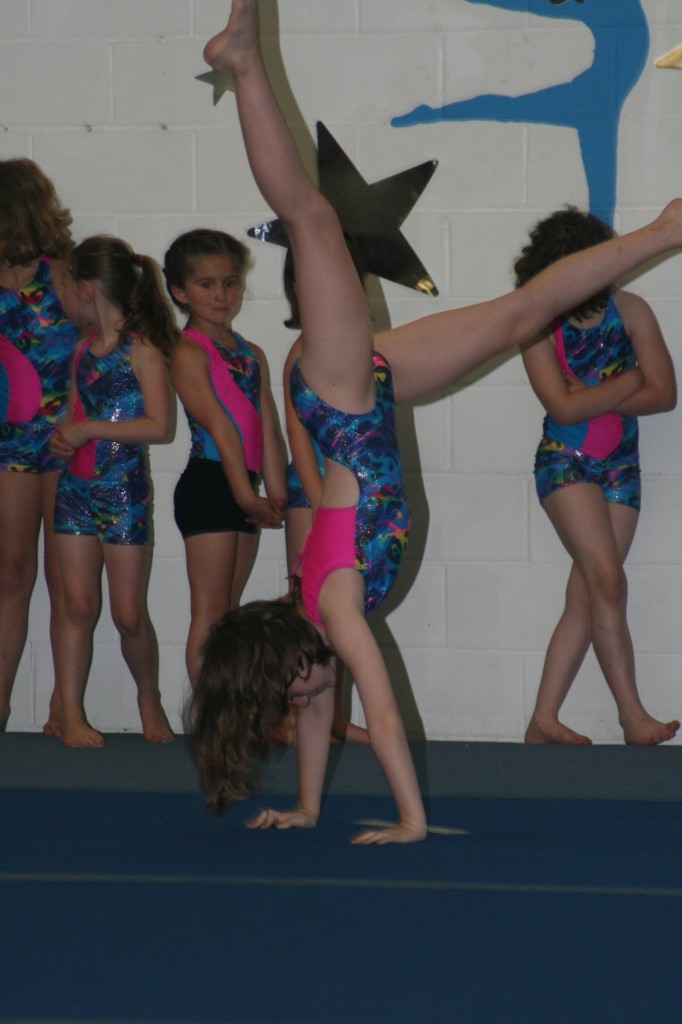 And on Monday, we celebrated Owen's 11th birthday.  I honestly have no idea when the years have gone!  We bought him a Nook and he's delighted with it.  The first book he purchased was The Hobbit!  I took the day off and Owen decided to head to Canobie Lake Park (a local amusement park) for the day.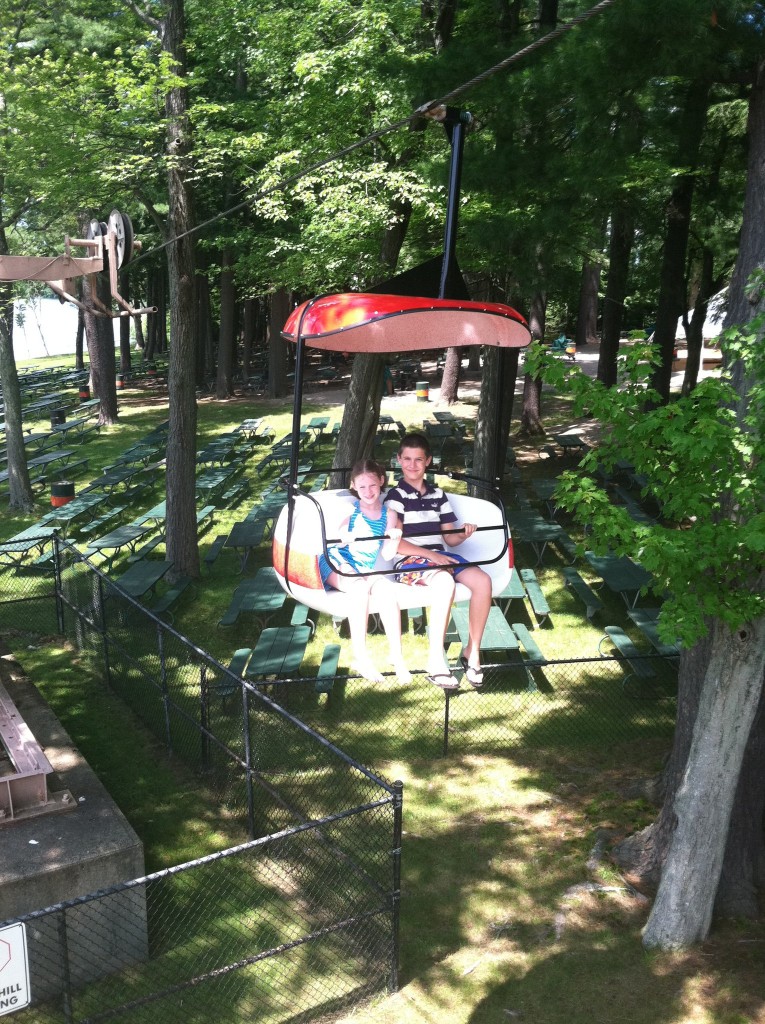 This weekend we are heading to CT to celebrate his birthday with my niece and nephew who will be 9 on 7/2.  And the BEST part of this trip, is that I come home without children!  Yup, my SIL is taking my kids for a week (she's done it for the past three years) – the kids love spending the week with their cousins and their "cool" Uncle Tracy!  And it's like a mini-vacation for us.  Have I mentioned that I have the BEST SIL in the world???
OK, enough family stuff – on to crafty stuff!
Since I've been so busy with other things and I don't have any particularly urgent deadlines (which I'm convinced I work better with) I have not been in my sewing room much – I've been knitting the world's largest sock for my hubby (who has HUGE feet!) – but more about that later.  But I did finish my latest mug rug for the Mug Rug Adventure 2 Swap.  I love doing these little guys because you can play with techniques you might other wise not ever do.  This time up was a disappearing 9-patch.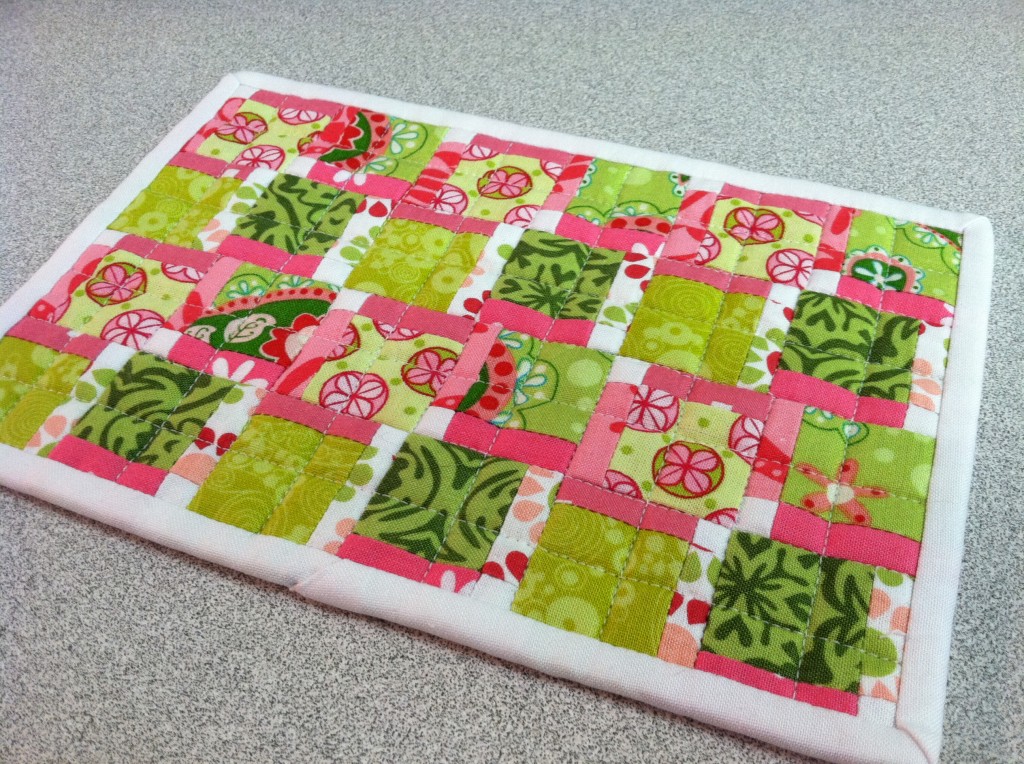 I used mostly Riley Blake fabrics and looking at it now it feels like a watermelon to me – nice and summery.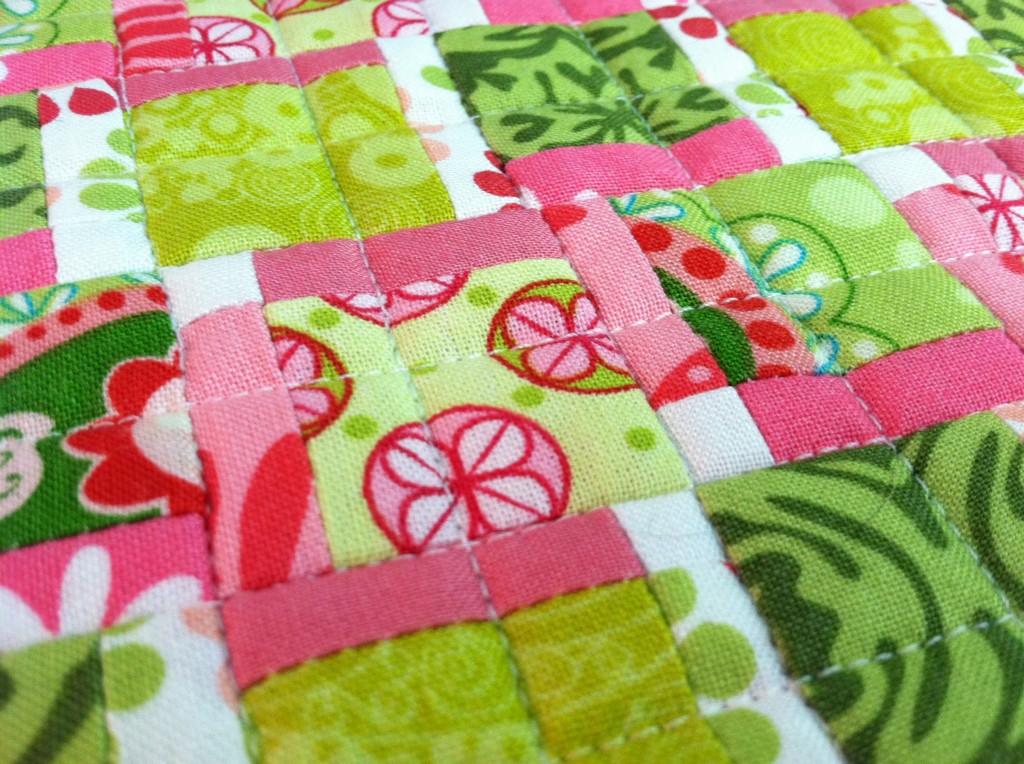 The stitching was very simple and the backing is the dark green.  I also made a zipper pouch to fill with some fabric goodies to send along.  I hope my partner likes it!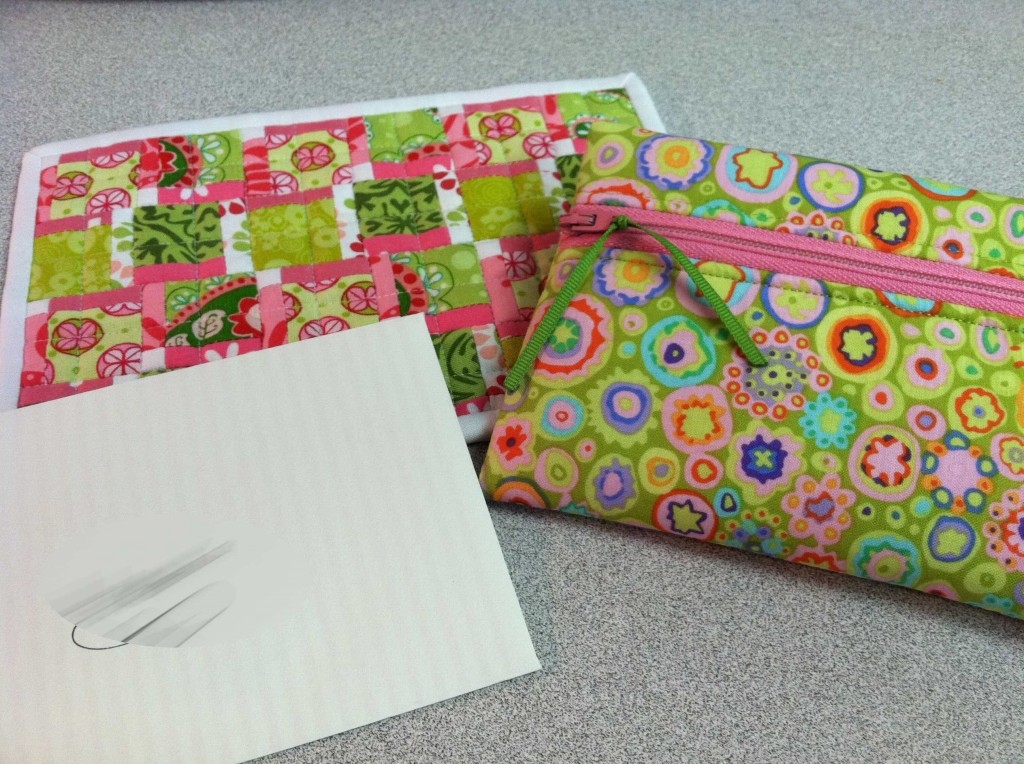 Hopefully with the kiddos out of the house next week I'll get a lot more stuff done!