I was impressed with the beautiful doily that Steph had posted on her blog so I grabbed the pattern and started my own.
I've only finished the first three rounds and I'm very pleased with how it is coming out.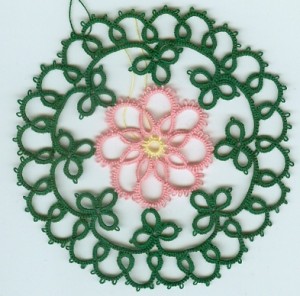 You can get the pattern here.
I'm using 30 weight Cebelia thread and right now it measures 3 3/4″ accross.  I think I might frame this one when it's done!